Criteria


Categories


Extra-categories


My duplicates


The materials


Countries


Most viewed


Your Hit-list





Where they come from ?



Here is the list of the countries where I got the piggy banks from. For every nationality, I've listed how many piggy banks comes from there.

Click on a country to see all the piggy bank from that country.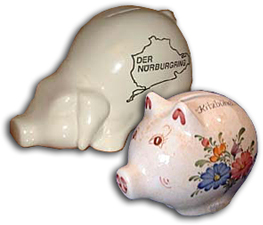 If you are a big fan, you would notice that many of the piggy banks originate from places hosting major sportive events. My husband and I are sport journalists, travelling all over the world for sportive events (skiing, Formula 1, soccer).

Note: not all the piggy banks in my collection have a well definited origin, because it's not always easy to remember details for each and every pig. So if you use the countries as entry point, there will be some pigs which you'll not reach.